VISUALIZE YOUR ADDICTIONS – It all starts harmlessly. A simple indulgence then turns into a full-on addiction. We start our day with a hot cup of coffee in the morning then before we know it, our day isn't ready to begin without it.

When we wake up at 6AM, we turn off the alarm on our phone then we pick it up because there's a reply to your post on a social media app that you posted last night. Soon enough, we're viewing a cute dog video at 7:15AM. It becomes a cycle each morning.

When we get to work or class, we feel a buzz in our pocket and we're tempted to see what it is. Nothing really, just your friend giving you a virtual heart reply to your throwback photo for 3 years ago that you shared.

Let's not get started with how we all learned how to smoke and drink alcohol.

The small harmless habits are all running our lives now. So how do we visualize our addictions?

These are what we call our micro compulsions that drives us away from our freedom and supremacy of our own lives. These are the small things that make our "clarity" a cloudy one. We always think and visualize that our addictions are in control or are in check. But are you really in control of how much time you spend watching TV for example? How much is too much soda for a day?

I have a friend who was once a cocaine dependent for more than a decade. He told me that he has completely lost his freedom to abstain from his addiction. One day, he just woke up and told himself that he's had enough of what he has seen in front of the mirror. "I want my freedom back. I want my life back!"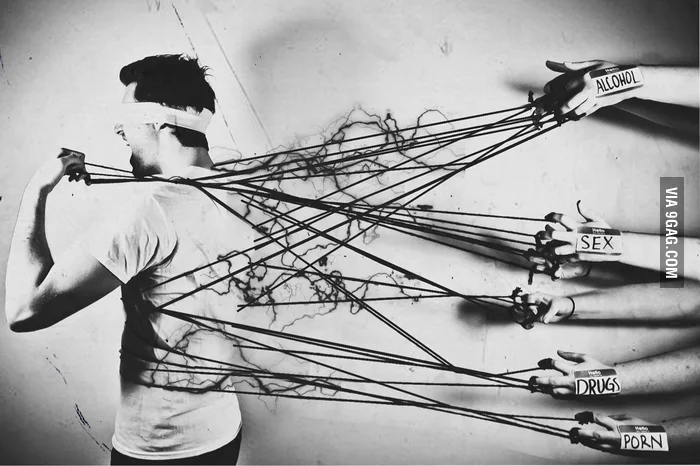 So what is that addiction to you that visualize? Let's list some common ones.

Junk food? Drugs? Alcohol? Complaining? Fault finding? Nail biting? Envy? Gossip? Hatred? Porn? Social Media? Gambling? Smoking? Get your freedom to abstain back. Inside it is your clarity and self-control.

In this world, there's a lot that we are addicted to. These are which we all consider to be "good" or "tolerable".

Our courage begins to disappear and we then test our own courage. We lose our souls that we can't stand on ourselves, due to our dependency to our addictions. Is this what most people call a simple indulgence?

So, can you now visualize the addictions in your head?

Book a 1-on-1 Coaching session with me here: COACH ANTONIO

Visit my YouTube Channel and the Life Deck Podcast Show.